ilze medne
Integral coach
"I am a companion to people in their everyday life situations. In life situations where people go around and round in circles, where they create and place obstacles in their own path and sabotage their unrealized potential. I help people that I work with to see themselves and their lives as they are and from different possible perspectives. By doing this I guide people in their path of becoming aware of their current approaches to situations and relationships, and thus I work with them so they can find possible paths of self-growth.
I work with various clients who might be business managers as well as with people who have strayed away from their usual selves. My clients are those who truly want to and are not afraid nor held back, to implant changes in their lives."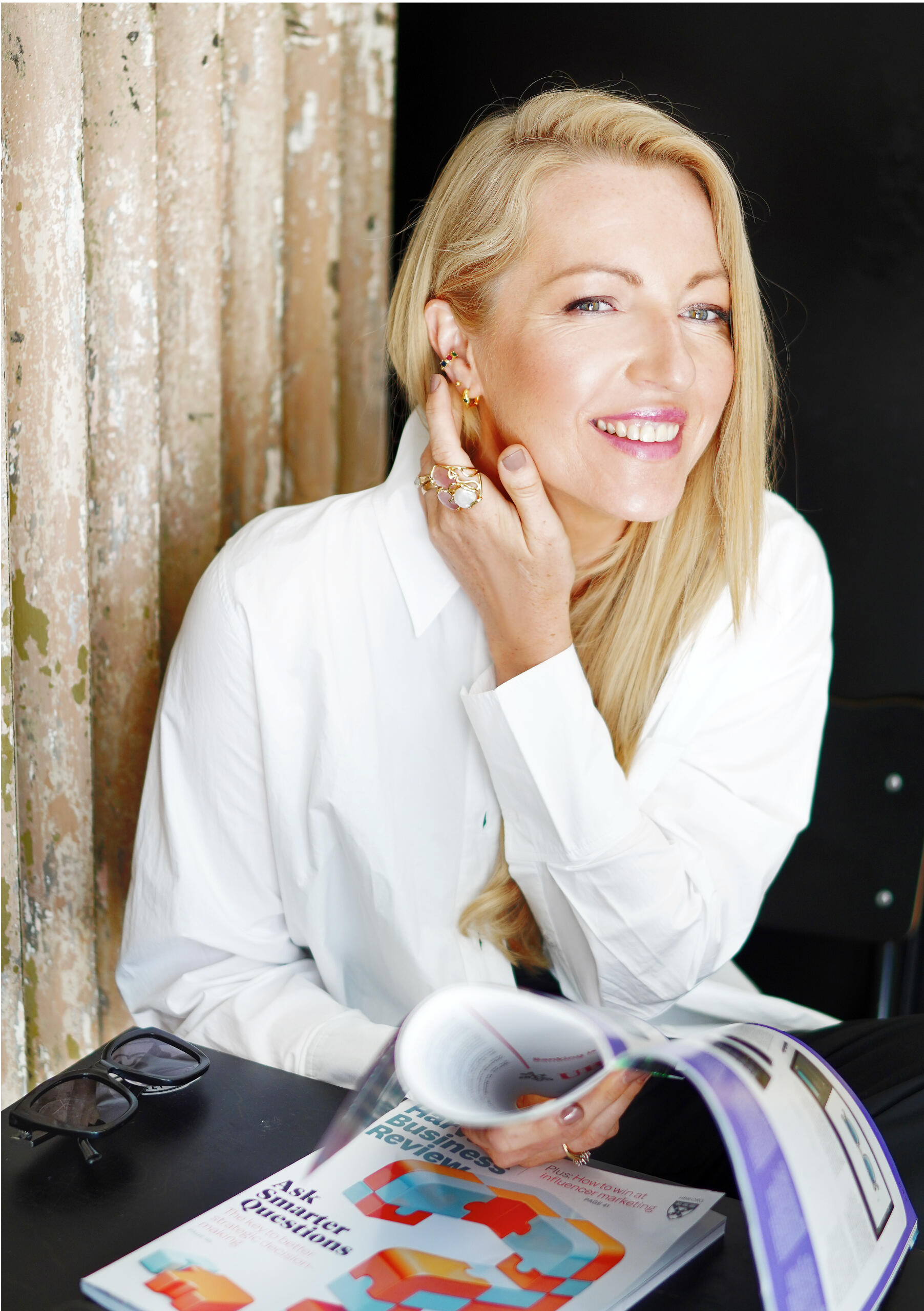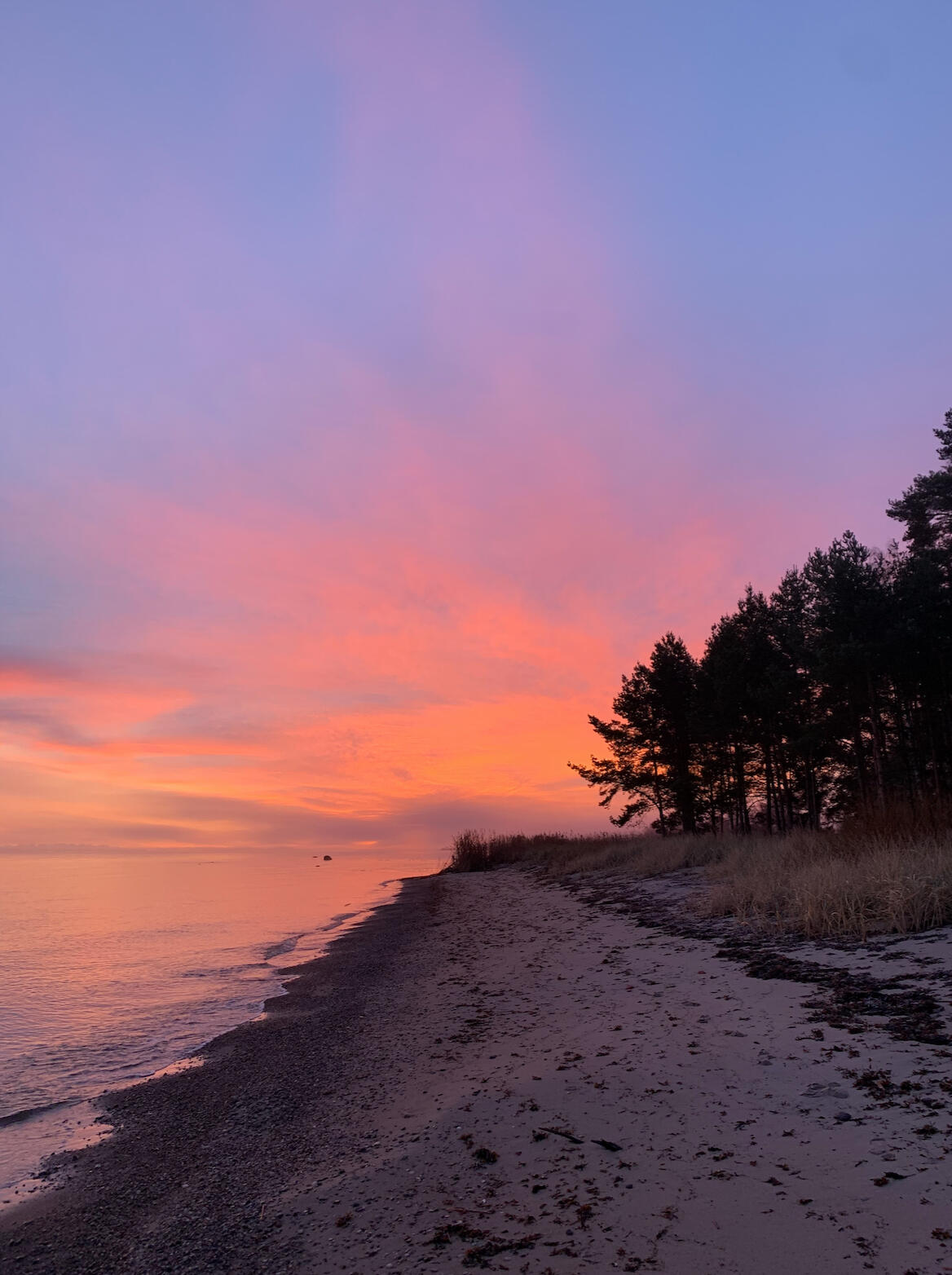 WHAT IS AN INTEGRAL COACHING?
Integral coaching method is based on Ken Wilber's basic framework of Integral Theory and the discoveries of Robert Kegan in adult developmental psychology.
Integral coaching is, most importantly, a process and a practice, and with its help it is possible to change our unconscious principles of thinking and ways of doing things that might be preventing us from achieving meaningful goals in our lives. With the use of tools provided by an integral coach one can become aware of their current routine thinking and action pathways and, thus, one can build an array of sustainable competencies for approaching situations and relationships in a way that will bring one closer to their desired goal.
What are the benefits of integral coaching and how can it actually help?
It is integral to understand that integral coaching is a personal developmental journey. A journey that takes a look forward rather than backward. Integral coaching does not look at the past nor does it solve childhood traumas.
Integral coaching can be beneficial for various different reasons and in many diverse situations. It is a process which advances those who feel lost, perhaps distracted from what they need to do in order to achieve what they long for. It is also a process meant for those who are kept back by their own repeated mistakes and those who experience prolonged inability to make meaningful changes in their lives.
This process of integral coaching is an inward journey to find a wholeness of one's personality-a state of consciousness in which one is aware of their knowledge, where one truly knows their feelings, and where one is absolutely sure of their way of seeing and making sense of this world and reality that they live in.
About me
"In my heart I believe that a fulfilled life only exists once we have come to know ourselves. I have myself been on this self developmental journey for the past 10 years now, and it has taken me from the lowest lows in life to a realization that the singular most important task for us in life is to meet ourselves. I believe that in order to change our everyday habits which might be preventing us from achieving our full potential and living the life we want to have, we have to fully immerse ourselves into our own personalities and see the whole picture of ourselves. Conscious restrictive and liberative beliefs move us inwards, closer to the true ourselves. An excellent example of this idea is Otto Scharmer's Theory U which explains this idea that in the depths of us are both-the darkest night and the brightest guiding light.
My own journey in coaching began at Fontes EE where I learnt about career coaching. At Swedbank, I worked with bank employees as well as business managers who were thinking about a change of career, getting a qualification for a different position or were not sure of their own professional skills after having worked in the same position for a long time. Later, I continued my career in Luminor where I worked together with business management while also continuing my studies in coaching with various lecturers, one of them being a program with Leda Turai (MCC couch LT).
On 2021 I graduated from Integral Coaching Canada, on 2022 I have finished my studies on Integral professional coach certification.
WORK EXPERIENCE
Most of my working life, past 10 years, I have led in financial organizations Swedbank and Luminor. With a background in education and adult development coaching, I develop and lead various educational programs about leadership, brand creation, personal well-being and humanity in organizations. As well, I do consulting in human resource related questions and lead my own podcast HR PODCAST. Throughout all this experience, I have worked very closely with the leadership teams of the organizations, developing their leadership style and looking more closely at their individual character.
CERTIFICATIONS AND EDUCATION
- Bachelor's degree in Pedagogy from University of Latvia
- RISEBA Human resource management
- Integral Coaching Canada Associate coach
- Integral Coaching Canada Professional Coach
Languages I work in: LV / ENG
I am a member of ICF Latvia (International Coach Federation) and ICF Global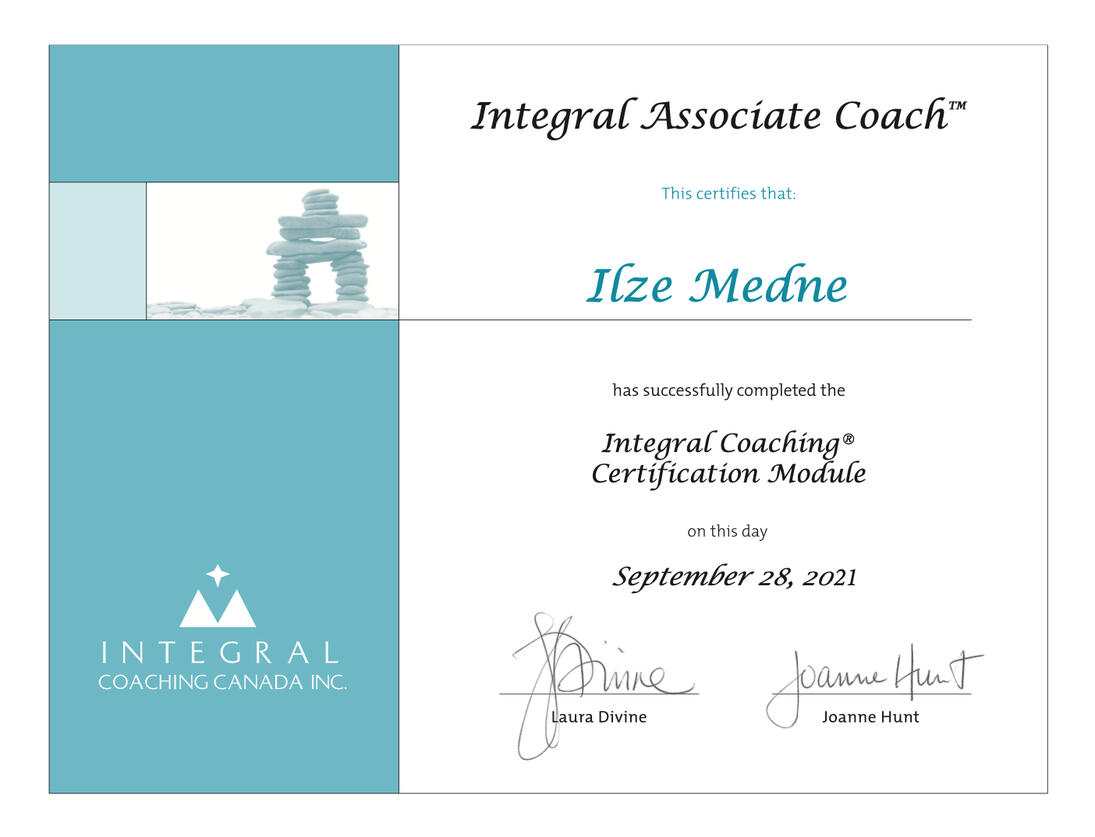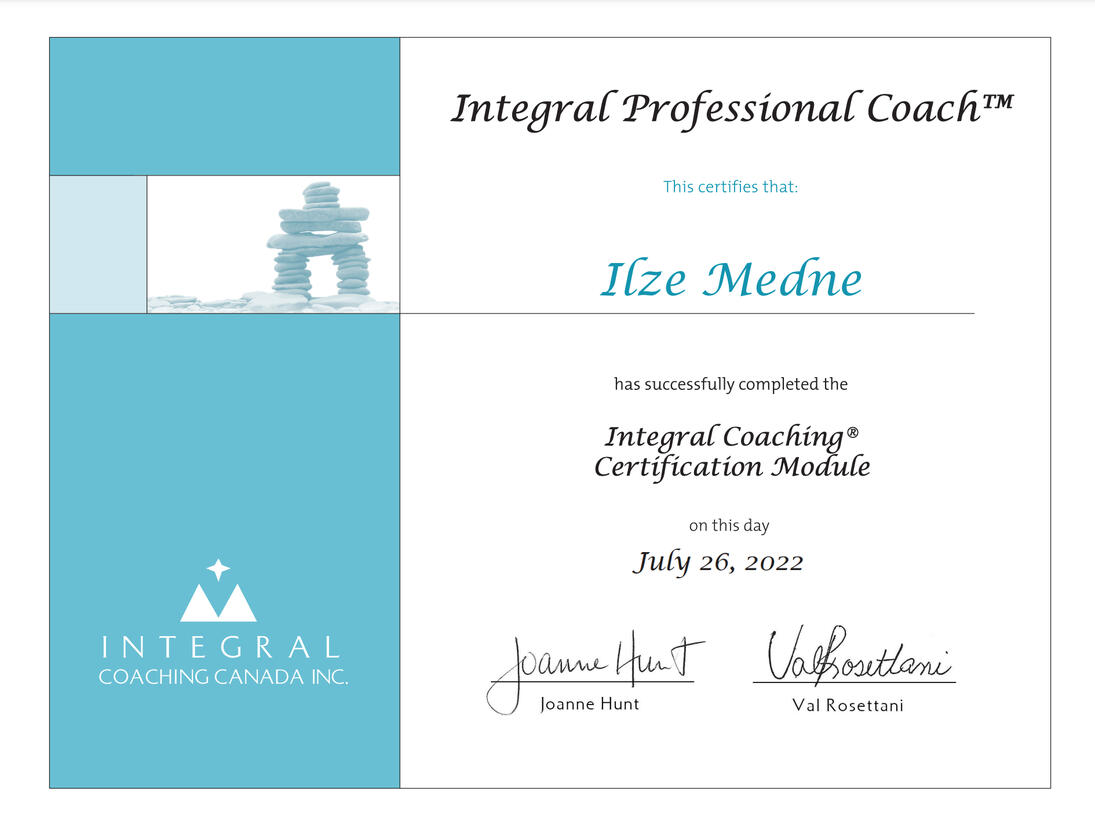 get in touch
Write to me here or on any social platform, and we will schedule an initial meeting session where we will get to know each other and set the groundwork.
I will understand your needs, I will explain the particulars of coaching sessions, what is an integral coaching program, what are the costs of it as well as how long it is going to take to instill meaningful changes in one's life.
Write to ilze.indrevica@gmail.com .